Mold Testing & Remediation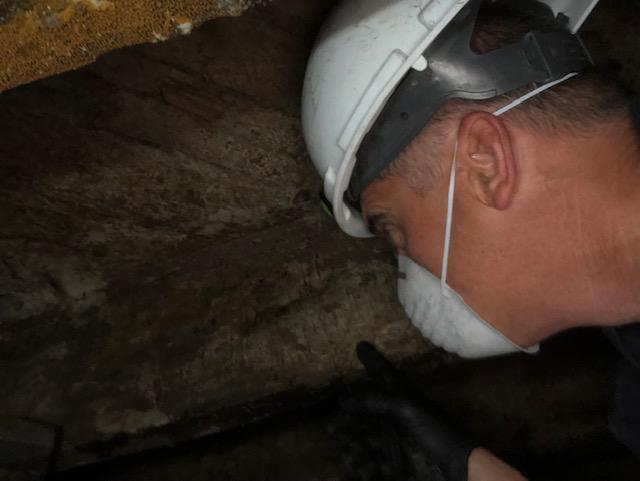 Mold is a fungus, and like all fungi, it thrives in moist places. Mold spreads by emitting spores, microscopic particles often as small as a single cell. Spores float around in the air until they land on a surface. Mold spores are everywhere, outdoors as well as inside your house. It would be practically impossible to remove all mold spores from a house without installing some kind of massive industrial clean room filtration system.
Luckily, mold spores only form mold when they land on a moist surface. That means that if you can keep the interior of your home dry, you can avoid having any problems with mold. The best way to prevent mold in your home is to clean up spills, repair leaks in your roof, plumbing or HVAC system and make sure your kitchen and bathroom are properly venting moisture out of the house.
There are two major reasons to clean up and remove any mold growing in your house: mold damages the surface it is growing on and mold may aggravate allergies or asthma.
A mold inspection focuses on determining if there is water damage present within the home that is causing a mold problem. Because some sort of mold content is present in just about everyhome, a determination is made during the mold assessment if it was caused by water damage.
While some strains of mold are more toxic than others, none are healthy, and all mold is remediated the same way. If your house is moldy, the real problem is water infiltration and/or prolonged humidity levels over 60%. Unless you correct the water and humidity problems, you're never going to get rid of the mold. Mold should be removed by scrubbing away the mold growth, replacing wet materials, and fixing moisture problems. Mold growth can point to larger problems such as leaks, poor drainage, or foundation problems.
We offer full-service inspections, testing, and remediation for residential and commercial properties.
Top to bottom mold inspections
Air quality testing
Surface testing
Full mold remediation
Water removal